Unite the passion for Pole Dance with a city you will fall in love with!
What Is Lisbon Pole Camp?
Lisbon Pole Camp is a Pole Dance Camp in Lisbon, Portugal, that intends to be much more than just a place for learning and sharing the art of Pole Dance! It wants to unite the passion for Pole Dance with falling in love with a beautiful and amazing city!
Lisbon Pole Camp had its first edition in 2013 with Natasha Wang. Lisbon Pole Camp only hosts the best Pole Dancers in the world!
Marlo Fisken
Marlo is our main instructor for 2014 edition that will happen from July 24th to 27th. The workshops are held in Academia de Pole Dance, a well know pole dance academy in Lisbon.
Marlo is the International Pole Dance Fitness Association Instructor of the Year, 2013; Aerial Pole International – Female Champion, 2011 and American Pole Fitness Championship – Female Champion, 2010. She co-authored a new training program for pole fitness and flexibility, elevatED, launched in summer 2013 and is the creator of the innovative dance and fitness brand, Flow Movement.
Lisbon Pole Camp Spirit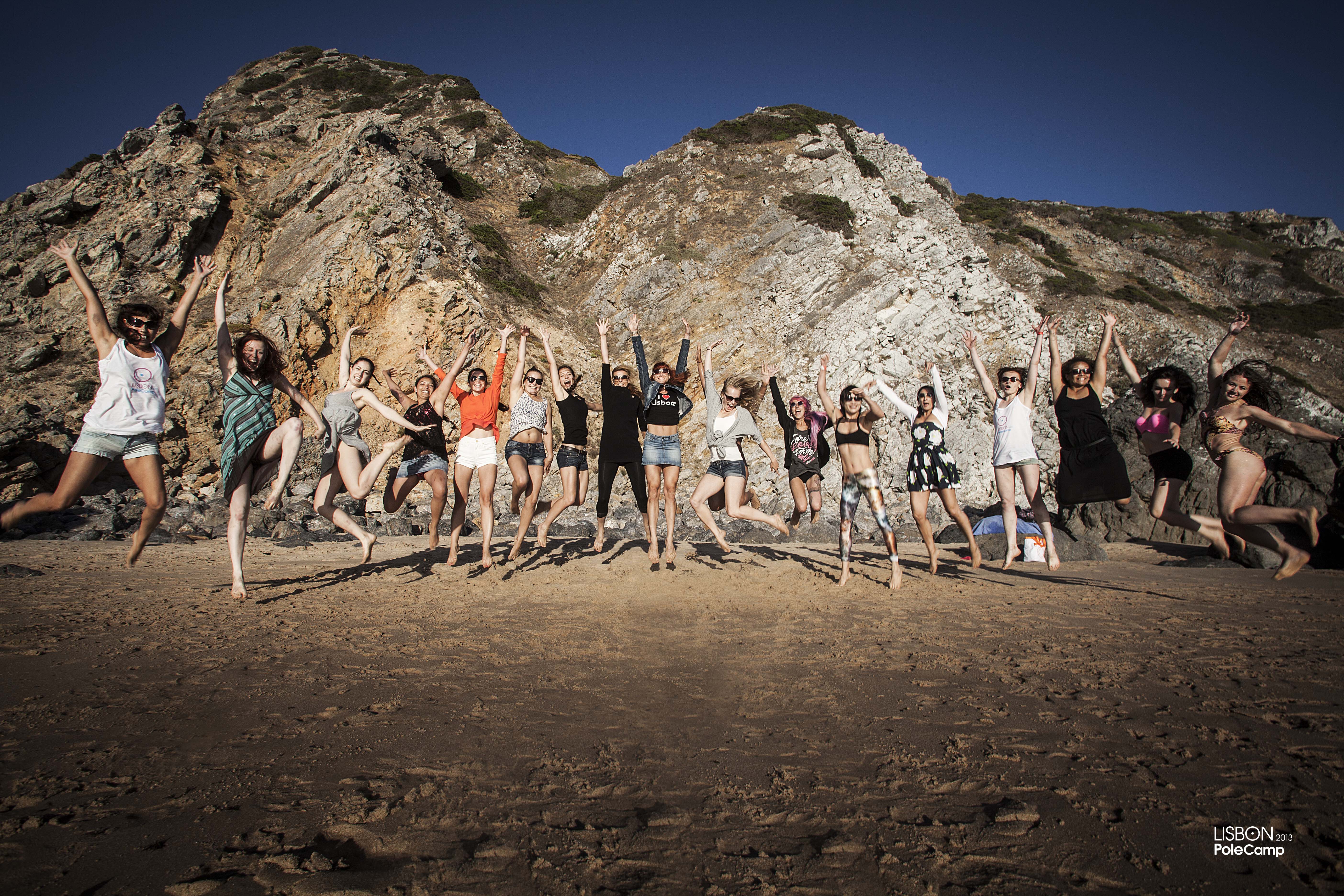 Lisbon Pole Camp is a four days Pole Camp that wants to give an intense and inspiring experience to its participants combining vacations with Pole Dance. The participants will get to know the social and cultural life and gastronomy of the city and also learn and develop the knowledge on Pole Dance technique and its artistic side.
Lisbon Pole Camp has a lot to offer besides learning from the best Pole Dancers in the world! The participants have the chance to have a unique and exciting experience doing a lot of fun activities – just to mention a few – like visiting the beautiful city of Lisbon and it's amazing surroundings like the old romantic Sintra; sightseeing along the wonderful coastline; going to the beach, swim in the beautiful sea and get a tan; taste delicious Portuguese cuisine and have a wonderful "Pole Pool Party" with a DJ live act, Pole Dance performances and healthy and vegetarian catering.
We Make The Difference
Lisbon Pole Camp have a lot of partners involved that gather the same spirit as the Pole Camp so the participants get the chance to be temporary locals in Lisbon! "We Hate Tourism Tours" will be hosting this event in the touristic side – but they are a different kind of Tour Company! They will drive the participants in their awesome vans and they take everyone not as tourists but as friends, sharing the love for the city and the experience from living in Lisbon!
To give you an unforgettable experience we only work with the most amazing partners that put their heart in what they do! This is the Portuguese way – always intense and passionate!
Why A Pole Camp In Lisbon?
Lisbon has a lot to offer – it's a beautiful, historical and cultural city; known for its hot summer nights and long sunny days; it's cheap to fly to; it's a European capital located so close to sandy beaches it invites its visitors to combine culture, sport, bohemia, the best food, and fun by the sea; it has incredible variety of attractions and it's an wonderful friendly city!
Lisbon Pole Camp 2013 Review By Natasha Wang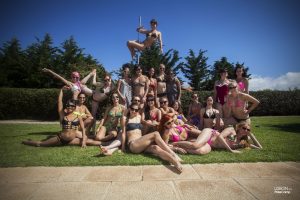 "I was the guest instructor at the 2013 Lisbon Pole Camp, where I spent three days teaching a group of women from all walks of life and from every part of the globe, all united in this magical city with a shared love of pole. What struck me most about the Lisbon Pole Camp is that it's not just an intensive pole training event. Yes, you will work yourself sore and go home with a notebook filled with tricks, combos and invaluable training knowledge. But the organizers of the Lisbon Pole Camp, Carolina Ramos and her amazing team at Academia de Pole Dance, want you to leave the camp with not only pole memories, but LIFE memories. The camp immerses you in one of the most beautiful, cultural and historically significant cities in the world, so ample after-training activities abound, from sightseeing and foodie excursions, to pool parties and sunning on Lisbon's magnificent beaches. I would highly recommend any pole dancer, from beginner to advanced level, to check out this camp. The 2014 Guest Instructor is Marlo Fisken, IPDFA's 2013 Instructor of the Year. She will make the 2014 Lisbon Pole Camp unforgettable!"
-Natasha Wang, 2013 IPC Ultimate Champion, Guest Instructor at Lisbon Pole Camp 2013
If you want to do something different and unforgettable this summer uniting your passions for Pole Dance come to Lisbon Pole Camp!
We guarantee you an incredible and wonderful experience!
Check the Lisbon Pole Camp photos and videos and follow us:
Our Website: www.lisbonpolecamp.com
Our Facebook: www.facebook.com/LisbonPoleCamp
Our Twitter: www.twitter.com/LisbonPoleCamp
Our Vimeo: www.vimeo.com/LisbonPoleCamp